4 Jun
Last week at the Stuyvesant Town Greenmarket I was moved to buy a bunch of rhubarb stalks. I don't know why. I've never cooked with the stuff, and when I got it home I wasn't sure what to do with it. I landed on a recipe from The Paupered Chef for a simple syrup made with rhubarb. Looked easy enough, which was lucky because I fancied a cocktail.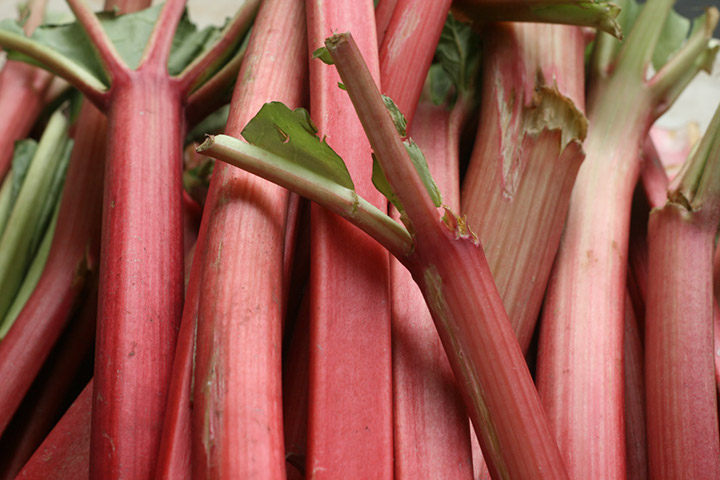 Essentially all that you do is slice up the rhubarb stalks, make a simple syrup of 1 cup of sugar simmered in 1 cup of water (I halved the recipe to save the rest of my rhubarb for further experimentation), then add the chopped rhubarb to the simmering syrup. Keep simmering until the rhubarb is very soft, let cool, strain, and you've got a really tasty, vibrantly pink syrup that can be mixed up into any number of cocktails.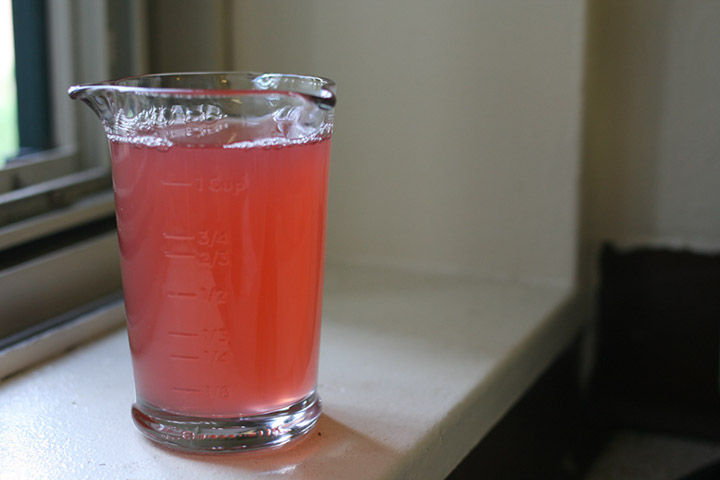 I tried it out in a modified version of the Rhubarb Daisy cocktail from that same Paupered Chef post, and it was the perfect summer evening beverage: sweet, sparkling, tangy and refreshing.